Nowadays, consumers and customers are always easily attracted by products with beautiful and eye-catching packaging designs, even though the quality of the product inside may vary. Therefore, the product's packaging is the key and important point in business. A product packaged in a sturdy white kraft box with an attractive design and appearance will create the sophistication and quality of these products in the eyes of consumers.
Therefore, HappyHow has used white kraft material to elevate their products from ordinary to high-end.
Printing on high-end, luxurious white kraft boxes with appealing designs is crucial, especially for young customers. For newly-established businesses, it is easy to attract customers with these boxes. At the same time, larger enterprises can use them to present their partners with exquisite and premium gifts, showcasing their sophistication and high-quality investment.
White kraft paper box, HappyHow's lid sample
Consider choosing white Kraft boxes as your brand's packaging solution.
The white Kraft box has a unique feature that other packages do not have. Therefore, choosing a high-end and luxurious white Kraft box is suitable. The special boxes will be treasured instead of thrown away like other products when presented to consumers.
Create your own brand for your product
Using premium white kraft paper boxes contributes to effective brand promotion for businesses. Brand information and images will reach many consumers and customers in the highly competitive market. This is a quick and effective way to get users and is widely used to promote brands.
In addition, the items and products when packaged in a white kraft paper box will also be protected from external impacts and potential damages during transportation. Printing white kraft boxes to store goods will help preserve the products' quality by shielding them from any external effects that could affect their quality.
The design of Happy How's white kraft box is meticulously and delicately crafted.
The process of producing high-end Kraft boxes:
Design phase:
To create a design sample, the designer must understand the product's characteristics, the manufacturer's intentions, and the target customers. In this part, Hoang Vuong will help you with product consulting to make it suitable and beautiful.
Production phase:
Understanding the paper material, additional materials, and processing steps that enhance packaging aesthetics is essential.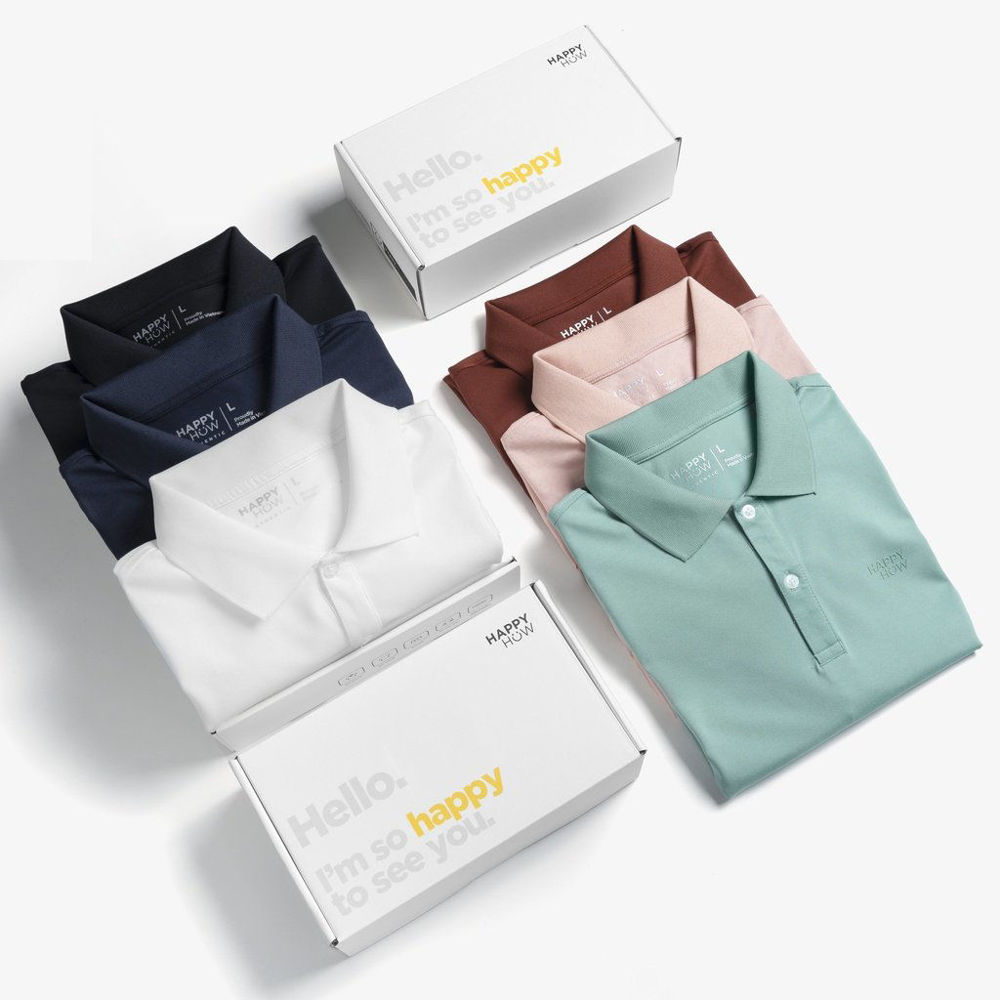 Hoang Vuong Paper Packaging Co., Ltd will assist you from the initial steps to the final product. Choose us as your product supplier, and Hoang Vuong promises to bring you the most beautiful creations.
For prompt and timely support, please get in touch with us through the following: