Medical mask boxes are manufactured based on a closed process from material preparation to printing stages, such as needle pressing, embossing, laminating, or UV shaping in each stroke. Increase the aesthetics of the mask box.
DETAILS - Medical mask box
The medical mask box has gone through many stages of design, printing, and processing to launch an attractive medical mask box product.
- As well as printing a tissue box, the criterion when designing a mask box is to meet the standards to ensure hygiene and safety for users.
- Each business positions its brand for a customer, so choosing the material for the box is also a criterion for selection. You can choose from several materials, such as Ivory paper, Duplex white paper on two sides, and Duplex white paper on one side.
- The thickness of the paper can be thin or thick depending on the customer's choice, normally 250gsm - 400gsm.
- A simple image, not too fussy. It is possible to design more soft curves to attract buyers as a reminder of the product's characteristics inside the box.
- The primary colors of the mask box are white and blue or other colors.
- Convenient opening lid for multiple openings.
- The box design has a standard size, ensuring it is not open to ensure the mask's hygiene.
- Die-cut and finish the product.
- The delivery time is 7-15 days, depending on the order quantity.
- Packaging and delivery.
Some pictures of medical mask boxes that Hoang Vuong has designed and manufactured for customers:
3D mask box template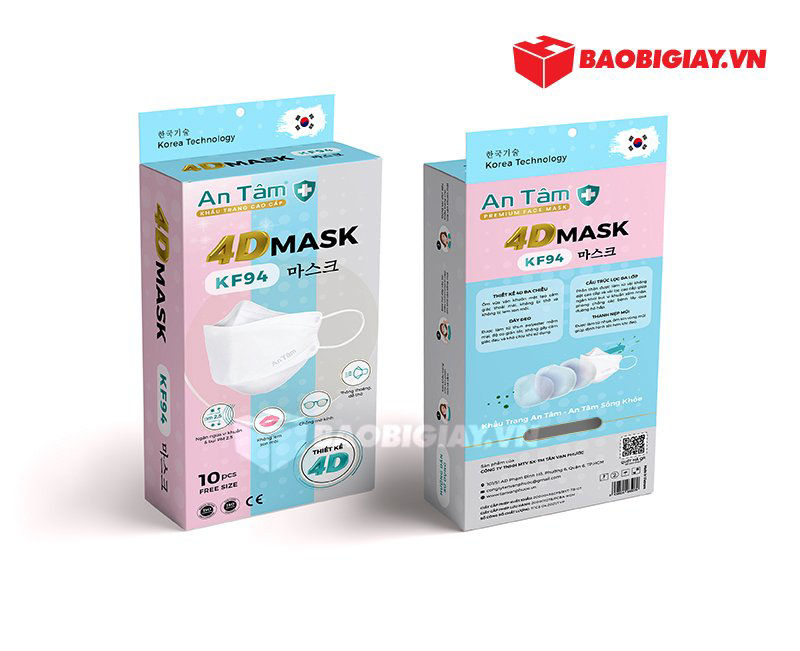 4D mask box template
3D Mask Kids Medical Mask Boxes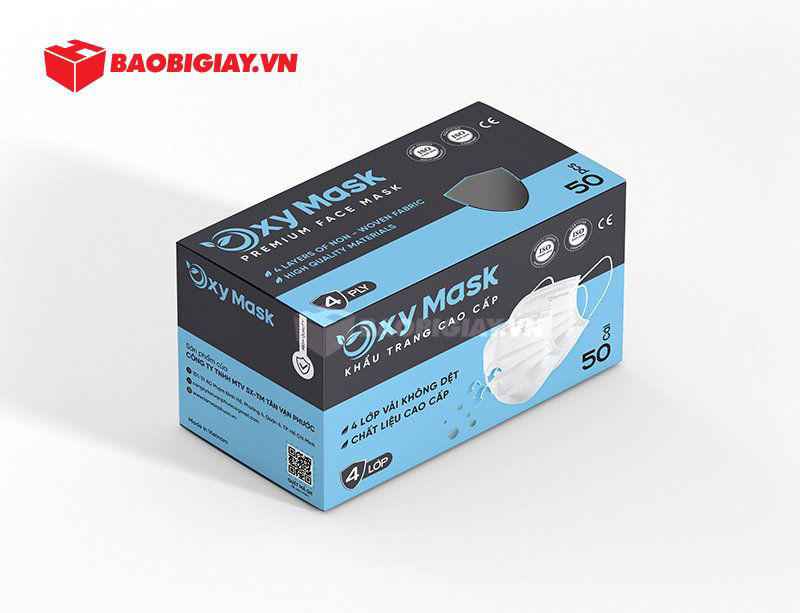 Premium mask boxes template